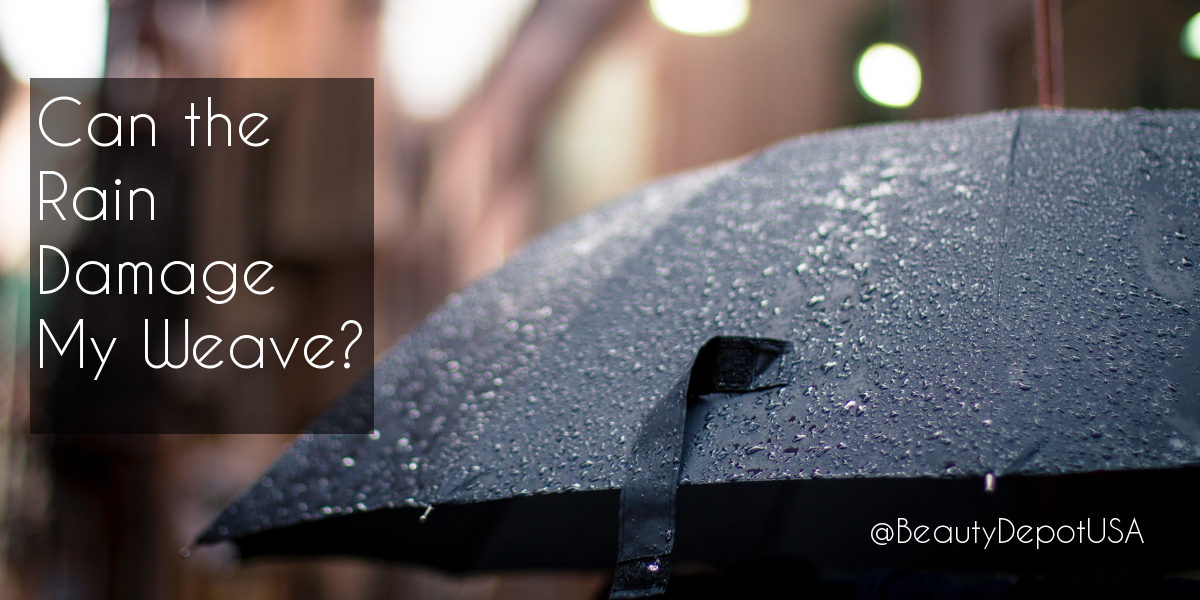 Can the Rain Damage My Weave?
If you live in Florida, you WILL get hit by the rain. Even though we are called the Sunshine State, during the summer months, the chance for rain is pretty much 100% every day regardless of what the weatherman predicted. So, if you wear a wig or hair extensions keep these important tips in mind as you go about your day.
Cover Yourself. Keep a small umbrella on you at all times. You may even want to name it. Just kidding. If an umbrella is too much then think about keeping a hat, a silk scarf, or heck even a plastic bag.
Wash it. If you get caught in the rain (which is pretty much a guarantee in this state), then your next best bet is to wash your hair as soon as you can. The sooner, the better. Make sure you are using a high-quality sulfate-free shampoo.
Air Dry Only. Put that hair dryer away. Always opt for nature to do her stuff and let it dry. Let it dry, Elsa-style! Remember, heat is your enemy.
Don't Brush Right Away. Let your hair dry completely before even thinking of picking up that hair brush. Yes, your hair will be frizzy for a while, but brushing a wet wig WILL damage it. Save your money and just tell people this is how Beyonce wears it.
But no matter how well you take care of your wig, eventually it will be damaged beyond repair. What a great opportunity to try a NEW style! So, don't despair. You can't control the weather, but you CAN still have great hair.
We have one of the biggest selection of hair and wigs in the Tampa Bay area. Stop by and take a look. Don't forget to stock up on shampoos and conditioners while you're there.